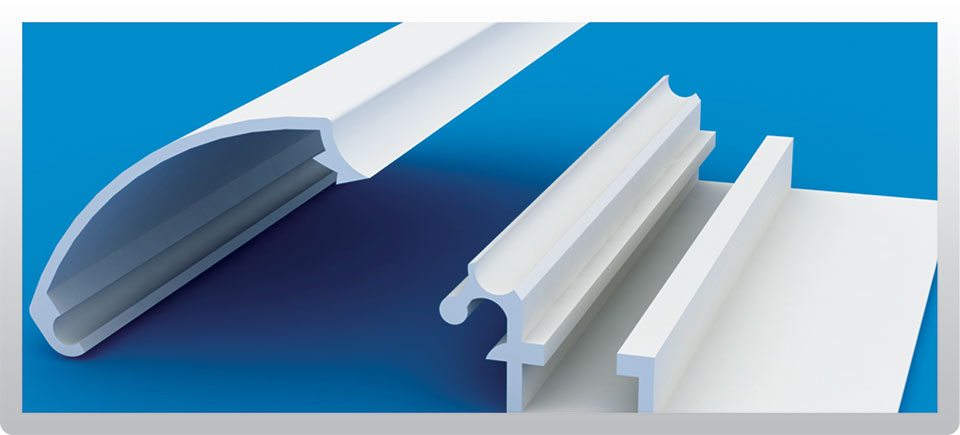 Aluminum Profiles
EGO Vision's Profiles shows that it is a leading producer of extruded aluminum profiles. Design solutions featuring aluminum profiles are used in virtually all industries. Its profiles replace other materials and design methods. Aluminum can be a substitute for steel, copper, plastic or wood. Extrusion can replace costly

techniques, such as forging and injection molding. techniques, such as forging EGO Vision's Profiles have extensive operations for the processing of profiles.
The final product has properties such as low weight combined with high tensil strength, corrosion resistance and high-quality surface finish.
The die cost is very reasonable. Techincal limitations are few. The possibilities are nearly endless. Several functions can be integrated in the profile, making it easier to process and simpler to assemble.
Aluminum profile design solutions are used in many industries and applications. Due to aluminum's unique properties, it will in many cases have certain advantages over othwer materials. Often EGO Vision's aluminum profiles replace other materials, design methods and can be a substitute for many ways.
The thickness of the material is determined by the degree of strength required and by the desire to produce the extrusion as cost-efficiently as possible.An extrusion of uniform thickness is easiest to produce. The extrusion technique makes it easy to vary the thickness when necessary.